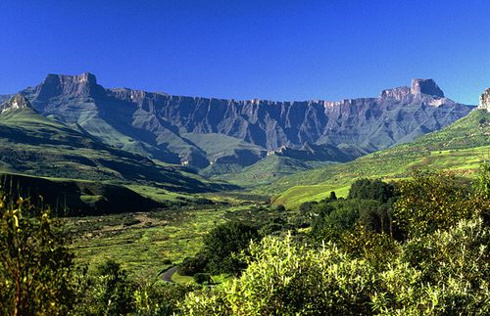 Welcome to Trinity Tour's majestic Berg tour. We will
collect you and venture west of Durban into a historical land of ancient rock
and culture. This tour is a collage of scenery, colour and beauty.
We visit traditional Zulu villages with a drumbeat of
swirling dancers. Then a  meander through
the Midlands; home of the Howick Falls, Nelson Mandela's museum and a night in
Durban's finest game reserve, Tala.
The tour takes us to the foot of the majestic Drakensberg
Mountains. 4×4's take us up the most spectacular mountain pass in South Africa
to celebrate life at the highest pub in Africa. This tour is all about fly
fishing, hot air ballooning, hiking and a crackling evening fire.
This flexi-tour ranges from 2-5 nights under the ancient
mountain. Choose your accommodation, hotels, lodges or romantic cabins. Simply
indicate your details and requirements and together we can make this an
adventure of a lifetime. It's that simple.